Growing up my mom always used to make my sister and I our costumes for Halloween , but that can be very time consuming and just as costly , If not more as going and buying a costume. The only problem that I have found in so many of the costumes that are out on the market today is that the quality of the costume itself is poor and many times the person can only wear it once and it has to be trashed!
So when I got the opportunity to review at the chance to review a costume from Custume Discounters I was so excited because they had a huge selection of costumes to pick from such as Alice and Wonderland , Batman to your favorite decade whether that be the 20's, 50's, 60's, 70's or 80's! They only down fall ( which really is not a downfall) is that they have so many costume choices that is was so hard to pick just one! Not only do the have a AWESOME selection to pick from the sizes range for newborn to adult so you will definitely be able to find something for everyone in your family.
r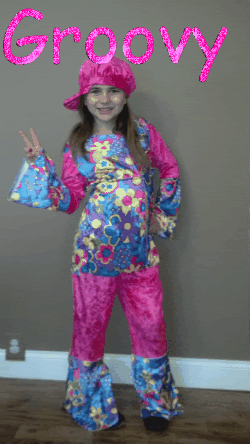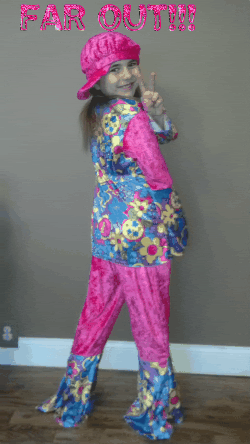 The costume that I choose was the from their 1960's costume. Which is prefect to go with someone who says I Love the 60's! The costume that I received was Flower Power costume for girls. Above there are couple of pictures of my niece modeling the costume for you to see. The costume is made very well and according to my niece is very comfortable. She can't wait to be able to wear this for trick or treat this year. Hopefully she won't wear to out by then as I have been told she want to wear to around the house.
This blog is a personal blog written and edited by me. This blog does not accept any form of cash advertising, sponsorship, or paid topic insertions. However, we will and do accept and keep free products, services, travel, event tickets, and other forms of compensation from companies and organizations.